What does the end of Third-Party Tracking mean for your Healthcare Practice?
July 7, 2021
By now, you might have heard the news about Google's plan to phase out Third-Party cookies. As you probably know, every website in the world, including yours, uses cookies to track user behavior in order to give the best experience.  So how can healthcare companies surpass the end of third-party tracking?
We use cookies to remember a patient's session, their username or password, and other basic information about them like an uncompleted intake form and other website visitor preferences. Don't worry: this kind of information or cookie tracking will still be available for you and your patients. This type of cookie is referred to as First-Party tracking.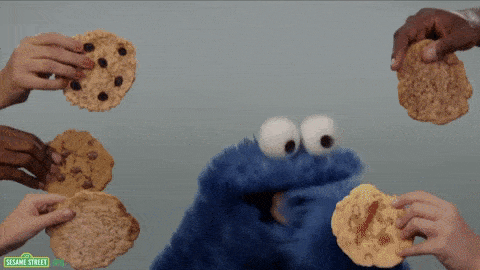 Before going any further, let's quickly review the 3 types of cookie tracking:
First-Party Data
Data collected directly from your audience, which includes customers, site visitors, and social media followers, is referred to as first-party data. The term "first party" refers to the party that gathered the data for retargeting firsthand.
Here's a list of examples of data sources:
Data in your EHR systems

Data in your CRM

Data from your social media accounts

Data from your surveys

Data from live chat transcripts
The key word here is "your". This has to be data you collected.
This data belongs to you with the consent of your visitors or customers. You may use this data to retarget them using Facebook ads in order to complete their physical therapy appointment or to email them programmatically based on certain actions they've taken on your website such as filling a drugs and addiction admissions form.
Second-Party Data
Second-party data is information that you didn't collect yourself and are therefore using secondhand. It can sometimes shared between trusted partners who agree to share audience data if the data sharing is advantageous to both companies.
In this case, the data sources are the same however they belong to someone else. An example of this may be a physical therapy center collaborating with a well-known physical therapist influencer on Instagram. The physical therapy center has services that they want to promote and the influencer has a captive audience that needs those services. The PT center might want to pay the influencer for privileged access to their first-party data making it second-party data to the PT center. It could be in the form of a sponsored newsletter, running Instagram ads under the influencer ad account or uploading the influencer's email list to Facebook to run retargeting ads.
Third-Party Data
Any data acquired by a business or other entity that does not have a direct link to the visitor or customer is referred to as third-party data.
How do you get access to third-party tracking data? There are specialized providers but the most common ones are Google Display Network (GDN) and Facebook Ad Network. There are many others commonly referred to as Data Management Platforms (DMP). If your company works with an agency for advertising placements, then you are most likely purchasing ad inventory from them. If you've run lookalikes audience advertisements or interests-based campaigns, you've leveraged third-party data.
If Google is one of the biggest third-party data providers, then why are they phasing them out? There are many opinions on the web but it seems like the consensus is to appear as the "good guys" and their long standing motto "Don't be evil". Google want to show they care about user privacy. In reality, they've become so large and their products are so deeply integrated in our world that most of the population is either using an Android phone, Google Chrome, Gmail, Google Home, Google Fiber, or visiting websites that have Google Analytics installed. This means the world's data is first-party data to them. On the other hand, Facebook and other advertising tech giants are not as connected, therefore making it harder for them to provide valuable data to their customers like you.
Why does this matter to Healthcare Companies?
As a healthcare company investing in patient acquisition through advertising, it's becoming increasingly important to collect more first-party data and become less dependent on third-party data. The first noticeable impact will be the increased ad costs for running campaigns on Facebook because the targeting won't be as good as it was. Advertisers will inevitably become even more dependent on Google's Search, Display and Video network to see success with their advertising campaigns. 
Just to be clear, users will still be able to upload data into the tech giants' platforms and leverage their distribution. However, you will do so through custom audiences, not with their third-party data.
Who are the biggest losers from the elimination of the third-party cookies? Healthcare companies that do not have well-structured, well-centralized first-party data and the technology to collect, manage and utilize it across the organization, including in marketing, customer service, operations, and revenue management.
What can Healthcare Companies do about it?
You need to focus your efforts on increasing your first-party data. Here are a few approaches:
Provide value in exchange for information
This can be done in the form of an e-book for an email. The purpose of these programs is to persuade new or existing consumers to voluntarily disclose their information (opt-in) in exchange for future gains, perks, and benefits, so that they can be directly marketed to. You can see an example of that on this website.
Incentives such as "Sign up for our weekly email and receive a 15% discount coupon for your next appointment" go a long way.
Here are a few opt-in content examples:
The Ultimate Guide…

The Bonus Pack…

The Resource Guide…

The Checklist…

The Workbook…

The Case Study…

The Top 5 Secrets to…
Content Marketing
This is another effective way to increase your first-party data. Examine and improve your property's content marketing efforts, which have become increasingly important as a result of current privacy legislation. The goal is to generate distinctive and relevant material that gives genuine value to travel consumers and may be "restricted" — that is, content that is appealing enough to entice users to click through to share their personal information in order to have access to it or subscribe to receive it.
Install a Chatbot on your Website
This is our customers' favorite way to collect first-party data because it's the simplest way: by asking.
Having a chatbot on your website allows you to build meaningful relationships with your visitors and understand what they're looking for using a conversational flow. They have questions and the chatbot provides immediate answers. As the relationship develops, which happens very quickly, the chatbot is in a great position to ask questions to collect information on your behalf 24/7. Botco.ai's Chatbot will collect information such as name, email, phone number but also more detailed information such as what challenges they're facing, what services they're interested in, how they found you. It can even capture data on how they're feeling with sentiment analysis. Instead of looking at website paths and flowcharts, you can look at transcripts of conversations. 
This first-party data is proven to be invaluable for healthcare centers looking to provide the best patient experience. 
Healthcare marketers should use this time wisely to prepare for the third-party phase out:
Create a strategy for collecting and managing first-party data.

Invest in AI Chatbot, CRM, CDP technologies to market directly to potential, current, and future customers, deliver individualized engagements, pricing, and customer support, and increase operational efficiencies.

In-house or outsourced content creation that is distinctive and compelling enough to entice customers to sign up for access.

To enhance conversion rates from your digital marketing, AI Chatbot, EHR, CRM, and loyalty marketing initiatives, come up with intriguing offers and promos.

Adopt a value-for-information incentive scheme in which consumers can exchange their voluntarily provided information for future services, value additions, freebies, and promotions.
If you're interested in better understanding how to navigate through these different types of data, please schedule a call with us and we'll gladly help you and your business make the most out of first-party data.